Frozen Cappuccino Machine Rentals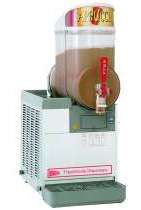 Rent a one or two flavor frozen Cappuccino machine for the office or your next party. Our premium quality mixes are made from the finest ingredients available to insure a consistent gourmet quality finished product. Our frozen Cappuccino machines are commercial quality and will produce perfect coffee house frappuccino or blended coffee drinks.
Cabana Boy cappuccino machine rentals offers delivery to Newbury Park, Thousand Oaks, Camarillo, Simi Valley, Moorpark, Westlake Village, Agoura Hills, Oak Park, Oxnard, Calabasas, Conejo Valley, Ventura County, Canoga Park, Woodland Hills and West Hills, Chatsworth, Granada Hills, Porter Ranch, Northridge.
Thousand Oaks margarita machine rentals
Camarillo margarita machine rentals
Calabasas margarita machine rentals
Simi Valley margarita machine rentals
Agoura Hills margarita machine rentals
Moorpark margarita machine rentals
Oxnard margarita machine rentals
Westlake Village margarita machine rentals
Oak Park margarita machine rentals
Conejo Valley margarita machine rentals
Ventura County margarita machine rentals
Canoga Park margarita machine rentals
Woodland Hills margarita machine rentals
West Hills margarita machine rentals
Porter Ranch margarita machine rentals
Northridge margarita machine rentals
Chatsworth margarita machine rentals
Margarita Machine Mix

having a fundraiser | rent chocolate fountain | popcorn rental | rent snow cones | rent hot dogs

party directory | site map | party recipes | frozen drink recipes | cotton candy rental | karaoke